How digital can help streamline paper-dependent processes: PCS training day with Nottinghamshire OPCC
Posted on March 7, 2018
With PCS increasingly gaining notability in the OPCC community, we're proud to witness first-hand how digital platforms are helping to streamline the efficiency of office processes, and how well our ICV custody app is being received amongst OPCC departments and ICV volunteers alike.
With the help of Jackie Nash, Volunteer Manager, we were delighted to conduct a training session with Nottinghamshire OPCC last week, who has recently purchased our custody app and joined the paperless revolution.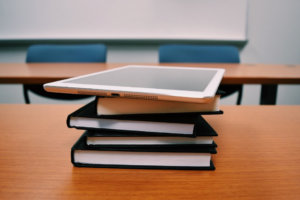 Conducted by Joe McGurk (Formation Media/PCS, Marketing Manager), PCS organised a half day training session for 7 ICV volunteers in Hucknall Police Training Centre.
Beginning with an introduction into both PCS and the app, Joe ran through the functions of the software before setting attendees with a task to complete independently, to ensure everyone left feeling confident with the technology.
We appreciate that the Independent Custody Visitor process regularly relies on volunteers to carry out custody suite visits and that these volunteers come from a variety of professional backgrounds and have varied levels of technical expertise. A comprehensive training session is included as part of the PCS ICV app package, to ensure every individual involved in the process is confident with using the software. We also provide a detailed user guide for operators reference as standard.
Part of our success stems from our continual eagerness to develop and grow – we continuously encourage communication throughout the whole development process from both OPCC departments and volunteers. Any recommendations are gladly received and passed back to our development team for scoping to potentially implement into future versions of the app.
Given the opportunity to anonymously rate our session – the volunteers gave overwhelming praise and are excited to start using the app.
Jackie Nash said of the training: "The training day was really beneficial to the ICV's and they seemed to enjoy the session.  It was easier than anticipated and they are looking forward to using the App in the custody suites."
With numerous optional settings, our app tailors itself to your department's needs, as we appreciate all OPCC departments operate slightly differently.
Police Commissioner Solutions are specialist suppliers to the OPCC, and our ICV custody app fully adheres to Cyber Essentials accreditation and key team members are DBS checked for reassurance.
If you are interested in the ICV custody app for your constabulary, please call us on 01926 298 999 or visit www.pcs-digital.co.uk to discuss requirements, or to arrange a no-obligation demonstration.